Inside 'Scoop' on ENC 2016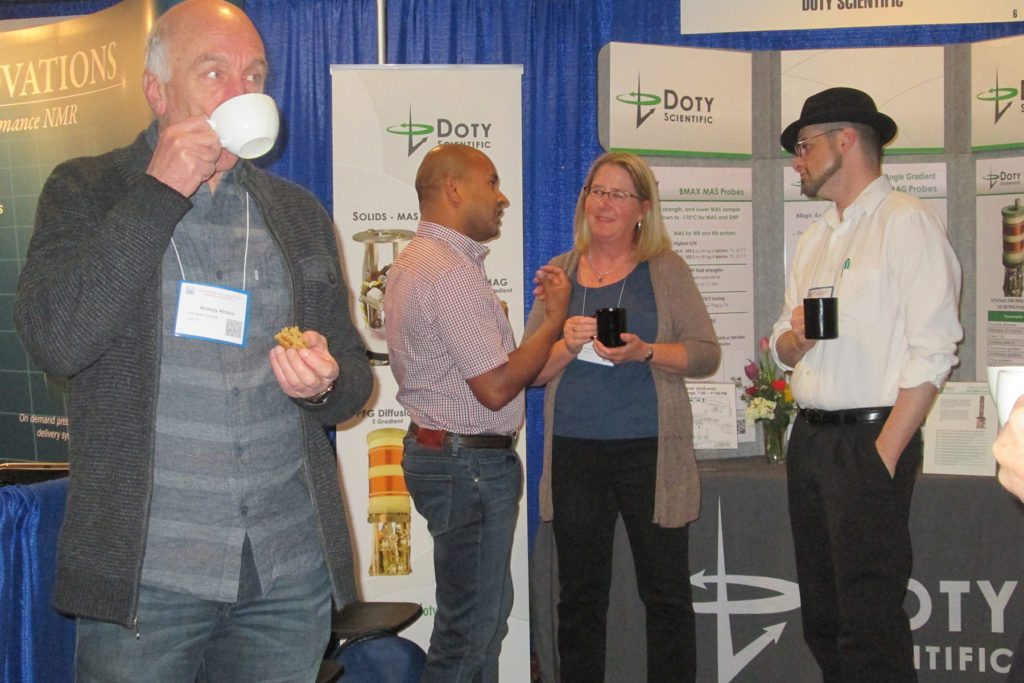 The inside 'scoop' on ENC 2016
Thank you for all who have visited our Booth and Hospitality Suite at the Experimental Nuclear Magnetic Resonance Conference. Hope you enjoyed our Ice Cream Social, and get a chance to meet Dr. David Doty & his team with our newest additions Dr. Bibhuti Das & Deóis Ua Cearnaigh to discuss our latest developments including the Magic Angle Gradient MAS.
ENC Poster 399
"A Quad-Fast-MAS probe for dramatically Improved Biomolecular Structure Determinations "
"Ahsan Uddin; Glenn Doty; JB Spitzmesser; Judy Doty; Vince Cothran; John Staab; Paul Ellis; Laura Holte; F. David Doty Doty Scientific, Inc., Columbia, SC"
Click here to download this poster.
---
---