Rabbits, Human Knee, Other Extremities, or Primate Head High-Field RF Imaging Coils
1H or Dual-Tuned
Any of these coils may be double-tuned (1H/f), where f is a fixed frequency.  Our research "Knee" or "Head" coils can also be used for large animal pre-clinical purposes.
Doty rf Litz and Litzcage Modules
Some have thought that Doty Litz or Litzcage coils are made with litz wire.  That is not the case.  An old meaning of the word litz is woven.  The coils, with the Doty patented insulated crossovers, can be thought of as "woven" coils.
Highest homogeneity
Highest S/N
Quick, simple tuning for all sample sizes
Double-resonance, multinuclear tuning available

Our passive CP "Litzcages" (no integral preamps or switches) have consistently demonstrated dramatically superior B1 homogeneity and improved S/N in independent comparisons to conventional birdcages and TEM resonators at frequencies from 125 MHz to 750 MHz.  Moreover, our knee coils included window slots to facilitate accurate positioning and monitoring.

The S/N of these coils is superior to that of other semi-open coils of similar FOV, and the B1homogeneity can only be described as extraordinary.

For additional information about the Doty Litz coil design:

F. David Doty, George Entzminger Jr, and Cory D. Hauck,"Error-Tolerant RF Litz Coils for NMR/MRI", J. Magn. Reson.,1999, 140:17-31.
In vivo 7 Tesla MRI Non-Human Primate Atherosclerosis
Imaging with a Doty 150 mm I.D. quadrature volume RF coil
We wish to thank the Center for Biomolecular Imaging & Department of Pathology Section for Lipid Sciences Wake Forest University School of Medicine for sharing their results.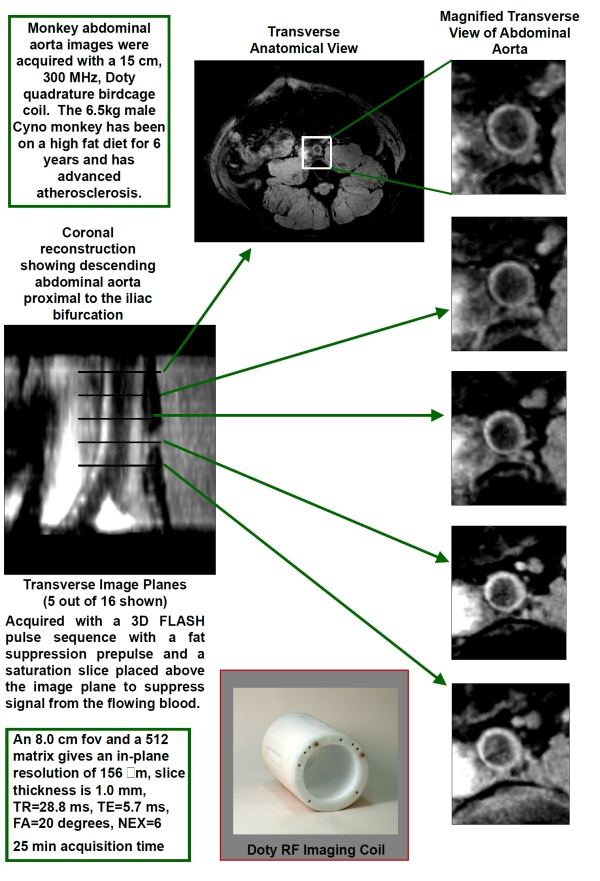 Our research coils can be used for pre-clinical human or animal studies. Knee imaging at high fields with conventional coils has often been problematic because of the enormous difference in loading between a small and a large patient. The unique tuning/balancing methods utilized in all Doty coils make tune-up predictable, simple, and quick. These coils are available with single-tuned or double-resonance. Our Litz coils are well suited for double-resonance applications, and their exceptional sensitivity and homogeneity are demonstrated in the images shown below.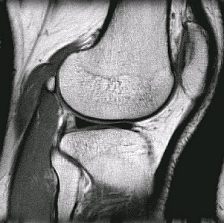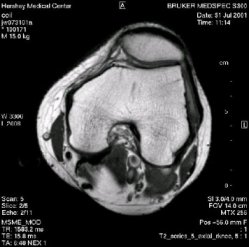 3 T Knee Image – Sagittal       3T Knee Image – Axial
Images are from a 3 T Doty linear Litz coil.
Images courtesy of Dr. Qing X. Yang,
Hershey Medical Center, Penn State University.

Typical efficiency of a double-resonance coil is illustrated in the table below.

RF Imaging Coils for
Human Head or Large Animal Research


1.5 T – 4.7 T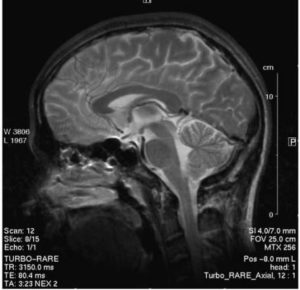 3 T Human Brain Image   This T2 image was taken with the first Doty rf Litzcage head coil.
Test Results…
When we first introduced our Litzcage head coil, we had independent, same-patient comparisons of a prototype passive 3 T version (no internal preamps) to coils by the most respected competitors in the industry. These tests showed our Litzcage to have substantial advantages in robustness and tunability, dramatically better B1 homogeneity, superior overall S/N, and a degree of openness previously unheard of in high-performance, high-field extremity coils.
RF Head Coil Test Results in a Bruker 3 T system

These images were taken as part of independent lab tests at Hershey Medical Center
on the first Doty Quadrature rf Litzcage 3 T head coil.



T1 Images             T2 Images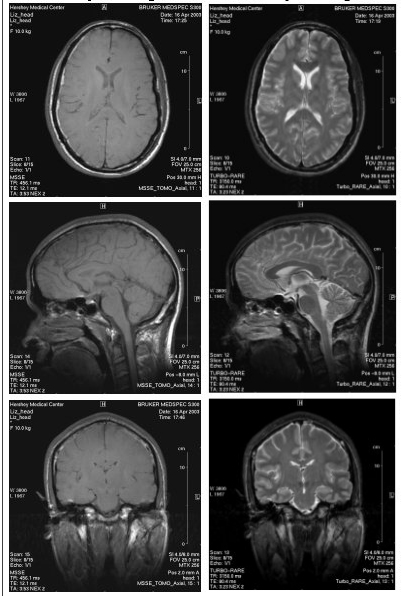 We also have made 3T double-tuned hybrid CP head coils.
1H/31P or 1H/f with f being a chosen fixed frequency