In the last two months, we were privileged to participate in the Southeastern NMR conference in Tallahassee, Florida in the US, and the Asian Pacific NMR & ANZMAG conference in Brisbane Australia.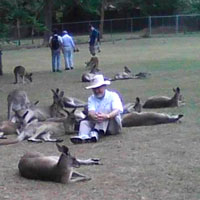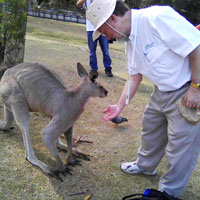 Discussions about DNP were prominent in Florida – as is the case at most conferences this year. High temperature NMR was causing a stir in Australia. The high temperature probe discussion was probably prompted by Jun Huang, from the University of Sydney. He gave a nice lecture on his in-situ catalyst work at 500 degrees Celsius done on a modified Doty High Temperature probe in Germany.
We were glad to discuss ways we can provide customers with probes to advance both DNP or High Temperature NMR. While we were in Australia, we did take an afternoon to meet some of the local residents.
We'd like to take this opportunity to wish you Happy Holidays; a successful 2014. Let us know how we can help your research needs.